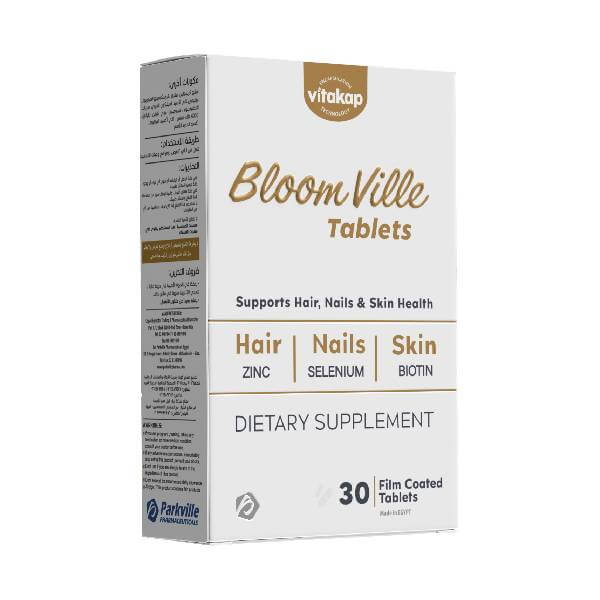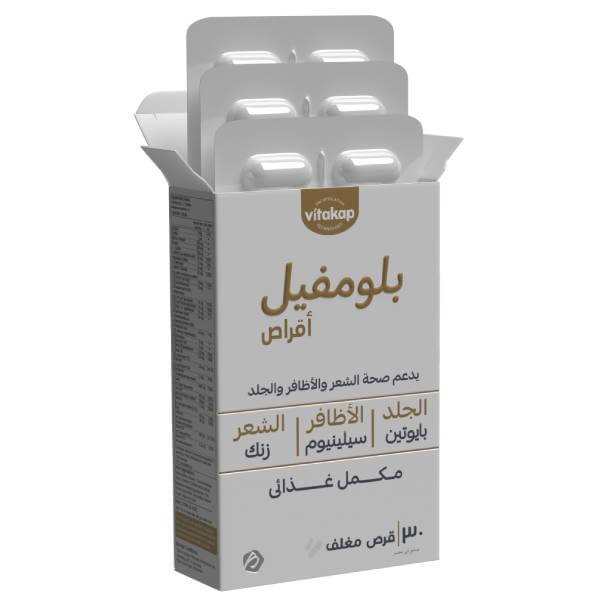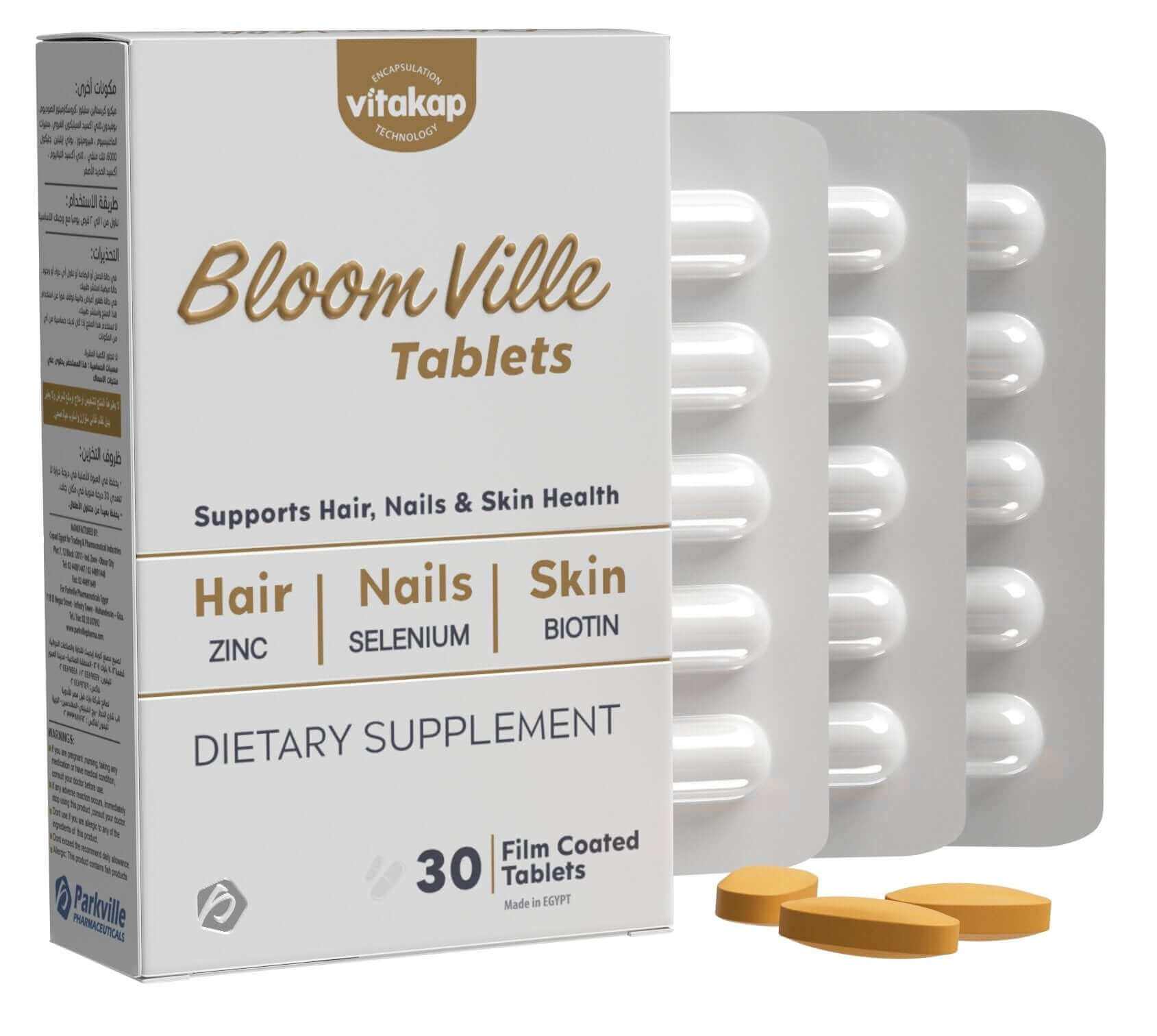 Bloomville Tablets

Suitable for Adults (male and female) in need of daily targeted support intake of micronutrients for Hair, Nail and Skin.
In stock
Bloomville is a dietary supplement for Hair, nail, and skin support.
Its  Balanced formula with 27 ingredients among Vitamins , minerals and specific elements supplies the Skin, Hair and Nails with the needed nutrients for healthy growth.  
With Unique Microencapsulation technique which increases its absorption, effectiveness and protection of its ingredients.
30 Film Coated Tablets.
Ingredients
| | | |
| --- | --- | --- |
| 12 Vitamins | 8 Minerals |  7 Specific Elements |
|  Vitamin B7 (Biotin) | Iron | Marine Collagen |
| Vitamin B9 (Folic acid) |  Zinc | Coenzyme-Q10 |
| Vitamin B3 (Niacin) | Selenium | Grape Seed Extract |
| Vitamin B1(Thiamin) |  Copper  |  Citric Bioflavonoids |
| Vitamin B2 (Riboflavin) |  Magnesium |  Inositol |
| Vitamin C (Ascorbic acid) |  Manganese |  L-Cystine |
| Vitamin B5(Calcium-d-pantothenic) |  chromium hydrochloride |  L-methionine |
| Vitamin B6 (Pyridoxine) |  Iodine |   |
| Vitamin D3  |   |   |
| Vitamin E |   |   |
| Vitamin B12 (Cobalamin) |   |   |
| Betacarotene |   | |
1 up to 2 tablets per day with meal
Support Hair , Nails and Skin healthy growth
Doesn't cause weight gain